Maintenance Instructions

Find all the information you need to ensure the lasting quality of your pet friendly Interface modular carpet tile and modular resilient flooring.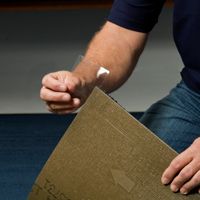 Installation Instructions

Modular Carpet Tile and LVT - Download the Interface installation instructions for our GlasBac, GlasBacRE, Graphlex, Graphlar, ReadyBac or CushionBac Renew modular carpet tile backing systems, as well as our LVT modular resilient flooring. Instructions included for the TacTiles glue-free installation system, as well as traditional adhesives, including Adhesive 2000 Plus, XL3800 and HM99 Adhesive.
Warranty Information

View and download Interface's product warranties for modular carpet tile, modular resilient flooring and TacTiles connectors.