DesignLaB is all about like-minded architects and designers inspiring and learning from each other. And we give you the opportunity to do this with leading figures in human-centred design.


Partners
Oliver Heath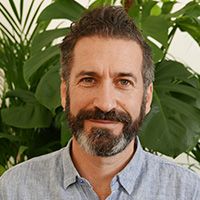 Oliver Heath is a Biophilic Design ambassador for global modular flooring manufacturer Interface. and an industry recognised expert in the field of Health & Wellbeing.
He has presented RIBA certified CPD seminars on Biophilia and the WELL Building Standard™ extensively since 2014, across the UK, Europe and the Middle East.
As thought leaders in the subject his award winning design company Oliver Heath Design, has co-produced a series of White Papers developing Human Centred design into the workplace, alongside Interface.
He is an experienced presenter having worked on television series for the BBC, ITV, Channel 4 and the National Geographic channel, and acting as spokespersons for the UK's Department for Energy and Climate Change (DECC) and WRAP – the UK's waste and recycling organisation.
Alongside the BRE (Building Research Establishment and founders of BREEAM) Oliver Heath Design is currently undertaking a live 2 1/2 year study of implementing Biophilic Design and its return on Investment.
www.oliverheath.com
Twitter: @Oliver_Heath
Yaniv Peer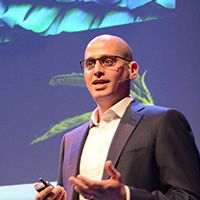 Yaniv Peer is a Bioinspired Architect and Biophilic Consultant working with Exploration Architecture and Director of Iguana Architects in London.
Yaniv's work focuses on environmental design solutions that prioritise human health and wellbeing as a means of creating regenerative built environments that allow People to thrive, Nature to flourish and Clients to Prosper.

LinkedIn: yaniv-peer
Leonne Cuppen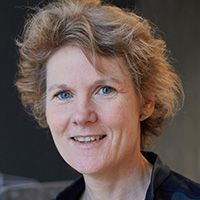 Leonne Cuppen from Yksi Connect connects designers with the industry, provides inspiration, gives directions and resolves issues.
Leonne Cuppen was among the founding fathers of the Dutch Design Week and the Designhuis (House of Design) in Eindhoven.
She curates, designs and realizes exhibitions that can be seen in other places in the world, from Beijing to Barcelona and from Moscow to Madrid.
www.yksiconnect.nl
LinkedIn: leonne-cuppen
Instagram: yksi_eindhoven
Facebook: @yksiexpo