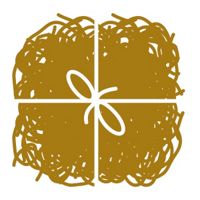 ReEntry

At Interface, we go beyond merely offering products with recycled content to actually reclaiming used carpet in order to convert it into new. As we design our products, we carefully consider their ultimate destination, doing whatever we can—including partnering with other carpet reclamation companies—to ensure no reclaimed carpet ends up in the landfill.
Our Mission

In 1994, Ray had his legendary "spear in the chest" epiphany. He shook the foundations of the petroleum-intensive carpet manufacturing industry by declaring that Interface was committed to becoming the world's first environmentally sustainable—and, ultimately, restorative—company.
September 28, 2015
Interface at CGI 2015

Interface delivers progress report on the Net-Works program expansion at 2015 Clinton Global Initiative.