Creating Human Centred Spaces: The International WELL Building Institute
---
Unfortunately, registration to our evening talks have now closed.
If you have any queries, please contact your local account manager.
---
Tuesday 23rd May 2017
7pm - 9pm (doors open at 6pm)
Host: Oliver Heath, Architect, Interior Designer and Biophilic Expert
Panelists:
Ben Allen – Studio Ben Allen
Alan Fogarty – Cundall
Victoria Lockhart – International WELL Building Institute
Ed Suttie – BRE
The first Well Certified Building for Europe has been completed in London. Hear from the partner organisations involved in its development as well as from those who set the standard for the industry: BRE.
Follow our talks on Twitter @InterfaceInc
Host
Oliver Heath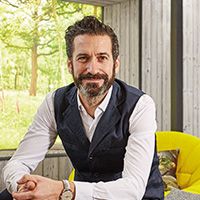 Oliver is Founder of Heath Design Ltd, an architectural and interior design practice combining three key strands: sustainable design, consumer engagement and communications to inspire the uptake of future thinking in the built environment. He stimulates the adoption of happier, healthier places to live and work through his projects as designer, writer, and TV presenter.
As an experienced presenter Oliver works on many television shows such as BBC Changing Rooms and DIY SOS, along with Norways TV2 Tid For Hjim. Acting frequently as a media spokesperson for the UK's Department for Energy and Climate Change (DECC), WRAP and the Energy Saving Trust.
Design clients include Bio Regional, ING Real Estate and Barratt Homes and the Geffrye Museum, as well as products for John Lewis, Pilkington Glass and Earthborn paints. Oliver is the author of 3 books, most recently Urban Eco Chic (Quadrille), as well as writing regularly for the Guardian, Grand Designs magazine, and Real Homes. He is passionate about sustainable design and is a biophilic design ambassador for Interface flooring, creating human centred spaces to improve health and well being.
Speakers
Ben Allen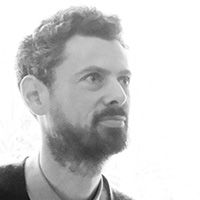 Ben Allen founded the emerging London based architecture and design practice Studio Ben Allen in 2014. The practice is built on over 10 years' experience - collaborating with designers, architects, artists, amongst other creative disciplines whilst Ben was based in Berlin.
The studio works on a wide range of projects across all sectors and is undertaking a number of research projects in partnership with European universities. The practice is also developing an expertise in workplace design with a particular focus on wellbeing. In 2016 Studio Ben Allen, working with Cundall on the design of their new London offices, received the first European Well Standard accreditation.
Alan Fogarty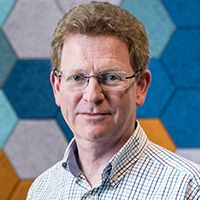 Alan is a Partner in Cundall and heads up their specialist environmental building physics group. He is a chartered Building Services Engineer who has specialised in passive building design and low carbon systems. He is on a government working group for the development of Part L of the Building Regulations and has participated since 2002 in the adoption of the methodologies around it. He was part of the team that developed the Education Funding Authorities Baseline Design for new schools and is a member of the review committee for the revised Building Bulletin 101 – Guidance on ventilation, thermal comfort and indoor air quality in schools
Within Cundall he established a research group to test ideas such as the integration of plants in buildings, their Biophilic benefits, including their ability to improve air quality to yield carbon reduction. To facilitate this, air quality monitors were developed which are now used to constantly monitor the environment in Cundall's offices as well as a number of their client's.
Victoria Lockhart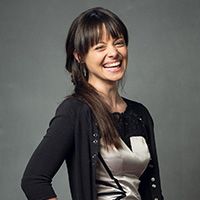 Victoria Lockhart brings expertise in sustainable green building practices alongside a passion for leveraging medical insights and new technologies to enhance human experience and wellbeing. She was among the first cohort of Accredited Professionals trained in the WELL Building Standard, and now also provides education and support to the industry as a WELL Faculty member.
She has worked with a number of prominent organisations and different market sectors to deliver environmental and social sustainability objectives, and helped to develop the health and wellbeing consultancy business within global consulting engineering firm Arup. She is now part of the International WELL Building Institute (IWBI) team based in London, helping drive the international growth and strategic development of the healthy buildings movement across Europe.
Ed Suttie
Dr Ed Suttie is the Research Director in the Centre for Sustainable Products at BRE, the home of BREEAM and a world leading international built environment science and research business. The team deliver consultancy and research programmes on material and product sustainability for clients from retail, manufacturing, construction, real estate and government. He is involved in research into the health and wellbeing qualities of materials used in the fit out of offices, schools and healthcare buildings.
Ed is the BRE lead for a pioneering office refurbishment study deploying biophilic design that will generate evidence of occupant benefits of a human centred workplace. He has published widely in the field of construction products including service life and sustainability.