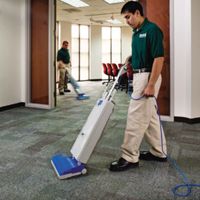 Maintenance Instructions

Watch the Interface Maintenance video and download instructions for routine vacuuming, spot cleaning, deeper cleaning and more for Interface modular carpet tile.


Installation Instructions

Download the Interface installation instructions for our GlasBac, GlasBacRE, NexStep and Graphlar modular carpet tile backing systems. Instructions included for the TacTiles glue-free installation system, as well as well as traditional adhesives, including Grid-Set Green Glue 2000.