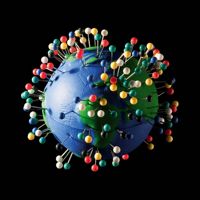 Global Capabilities

At Interface, we live where we work. This may seem fundamental, but it makes us unique in the carpet industry. To be global in thought and action—with outposts and people on the ground in six continents—is truly extraordinary.
July 2, 2014
Interface's New Atlanta Showroom

Interface has opened a new Atlanta showroom for its commercial carpet tile. The 6,900 square-foot space was designed to offer customers an open and collaborative environment in which to explore the brand's range of flooring products and plan installations with the help of a seasoned sales team.